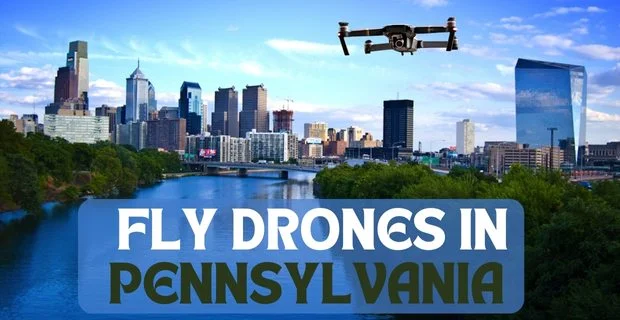 Pennsylvania is a cool state in the northeastern part of the United States. People love it because it has awesome cities and really pretty landscapes. So, here's the lowdown on where Pennsylvania is and why it's so famous.
Where is Pennsylvania?
It's up in the northeastern and mid-Atlantic parts of the country. It hangs out with New York to the north New Jersey to the east, and has friends like Delaware, Maryland, West Virginia, and Ohio around. Oh, and it's got Lake Erie as a buddy to the northwest. Cool, right?
Best Places to Fly Drones in Pennsylvania
Flying drone in Oahu and drone-flying in Sedona are also a great avdenture which are have features earlier in these blog post. But in this blog post we will share Best Places to Fly Drones in Pennsylvania
State Drone Laws in Pennsylvania
Drone rules in Pennsylvania go beyond the national ones set by the FAA. Here are some specific laws for flying drones in the state:
Title 18 Sec. 3505:
It's against the law to use a drone to intentionally spy on someone in a private place, operate it in a way that scares someone into thinking they might get hurt, or use it to transport illegal stuff.
State Parks Rule:
In Pennsylvania's State Parks, using drones is generally not allowed. But there are exceptions. You can fly drones in six specific areas within certain state parks. "These parks are
Beltzville State Park
Benjamin Rush State Park
Hillman State Park
Lackawanna State Park
Prompton State Park
Tuscarora State Park."
Remember, this info is just for fun and doesn't replace the responsibility of drone pilots to thoroughly check and follow all the rules from local, state, and federal aviation authorities. Getting permission from the FAA might also be needed when flying in these places.
Where can I fly a drone in Pennsylvania?
Pennsylvania, with its rich tapestry of landscapes, from rolling hills to urban skylines, offers drone enthusiasts a myriad of breathtaking locations to explore from above. Whether you've been flying drones for a while or you're just starting and want to get cool shots from above, Pennsylvania has great spots for you.
Let's delve into the 10 best places to fly drones in the Keystone State.
1- The Pocono Mountains
The Pocono Mountains are a beautiful area in Northeast Pennsylvania known for its pretty scenery and lots of lakes, like Lake Wallenpaupack. There are many places to stay, like resorts and cozy bed-and-breakfast spots, making it a popular spot for vacations all year. If you're going to the Poconos, don't forget to bring your drone! A nice spot to fly your drone is Beltzville State Park, found in the lower hills of the Poconos.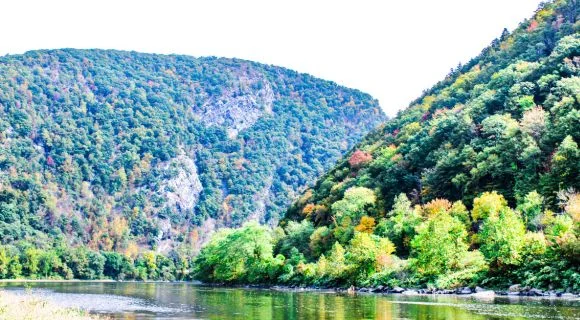 It's totally okay to fly a drone in the Pocono Mountains; make sure you follow the rules from the FAA (that's the people who make the flying rules) and get permission if you're flying in a place with controlled airspace. But don't fly your drone in Big Pocono State Park, except in the six places (as discussed above) they say it's okay. When you're staying at a resort, see if there are any rules about flying drones. For example, Camelback Mountain Resort in the Poconos they don't allow drones.
2- Allegheny National Forest:
If you love flying drones and exploring nature, Allegheny National Forest in Pennsylvania is the perfect spot for you. It's a huge area with hills, rivers, and thick forests, making it a fantastic playground for drone pilots like you.
Covering about 513,000 acres, this forest is like a giant canvas for your drone. As you fly it around, you'll see the colors change throughout the year—bright greens in the summer and warm reds and golds in the fall.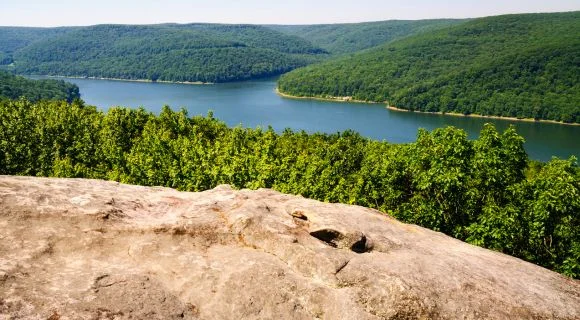 Fly your drone over the rivers, especially the Allegheny River. It adds a cool and dynamic touch to your aerial adventure. You can catch the reflections of trees on the water or follow the river's path as it winds through the landscape.
And guess what? This forest has some cool old stuff from the past, like places where they used to cut down trees and parts from the time when people worked on conservation projects. These old things add an extra layer to your drone adventure, telling a story about how people used to interact with this awesome wilderness.
Whether you want to capture the sunrise painting the hills gold or the cool patterns of trails, Allegheny National Forest is a dream for drone photographers like you. Just remember to follow the rules, take care of nature, and enjoy all the amazing things this forest has to offer.
Coordinates: 41.6500° N, 79.2500° W
3- The Susquehanna River:
The Susquehanna River is an awesome place on the East Coast of the United States to fly drones. It's perfect for taking cool aerial photos and capturing amazing views. If you're in Pennsylvania, I totally recommend checking out this beautiful spot.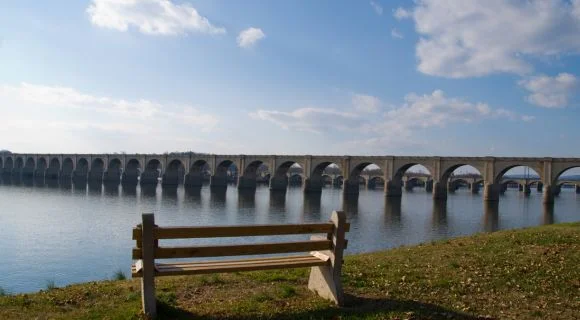 You can get to it from different places along the Susquehanna Greenway, which is a huge green area with parks, trails, gardens, historic sites, and cool natural stuff. It's like a dream for people who love flying drones and want to see a mix of history and nature. So, if you're into drones and looking for a cool adventure, this is the place to be!
4- Fairmount Park:
Fairmount Park is the biggest park in Philadelphia, Pennsylvania. It's like having two parks in one—East Park and West Park. Long ago, it was part of the Lemon Hill Estate owned by Robert Morris, a signer of the Declaration of Independence.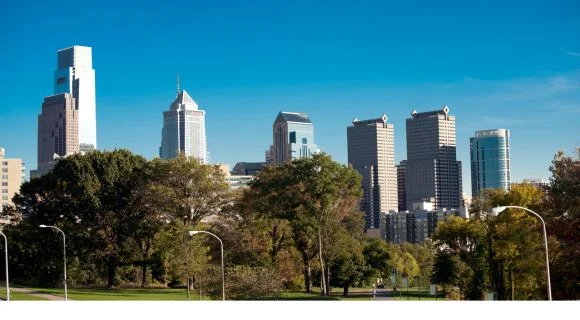 The park, stretching over 2,052 acres, is divided by the Schuylkill River. The park has cool things like a reservoir and old buildings with lots of history. If you're flying a drone here, you'll not only enjoy the historical vibes but also get amazing views of the city from a distance.
5- Pine Creek Gorge:
In the middle of Pennsylvania, there's a really cool place called Pine Creek Gorge, and they even call it the "Grand Canyon of Pennsylvania." It's like a huge, breathtaking canyon with steep cliffs, lots of trees, and a winding river called Pine Creek. If you're into flying drones, this is one of the best places to do it in Pennsylvania.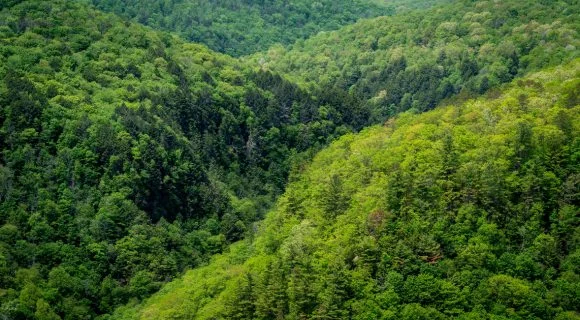 The adventure begins by flying your drone along the edge of the canyon, where you can see these massive rock formations that took centuries to form. They're like nature's sculptures telling stories of a really long time ago.
As your drone glides over Pine Creek, you get this amazing view of the river winding through the canyon. It's like a movie scene—water flowing next to big cliffs, making you feel all excited and amazed.
Pine Creek Gorge has everything for adventure lovers. There are forests on the canyon walls and open areas where you can see just how big and awesome this place is. Every time your drone captures a moment, it's like telling a story about the incredible beauty right in the heart of Pennsylvania.
When you fly your drone over Pine Creek Gorge, it's like creating a visual story with light and shadows, capturing the vibrant colors of different seasons, and showing off the timeless beauty of this "Grand Canyon of Pennsylvania."
Whether you're a pro at flying drones or just starting out, Pine Creek Gorge is the place to be. It's like a sky adventure that matches the greatness of the land below. So, if you love the idea of soaring through the air, don't miss out on the magic of Pine Creek Gorge—it's a must-visit for drone enthusiasts in Pennsylvania!
6- Delaware Water Gap:
Located on the border of Pennsylvania and New Jersey, the Delaware Water Gap is a fantastic spot for drone lovers. The coordinates (40.9714° N, 75.1096° W) open the door to a stunning world where the Delaware River flows through tall cliffs, creating a breathtaking view from above. With its untouched beauty, green landscapes, and rugged cliffs, it's an excellent place for drone photos and videos.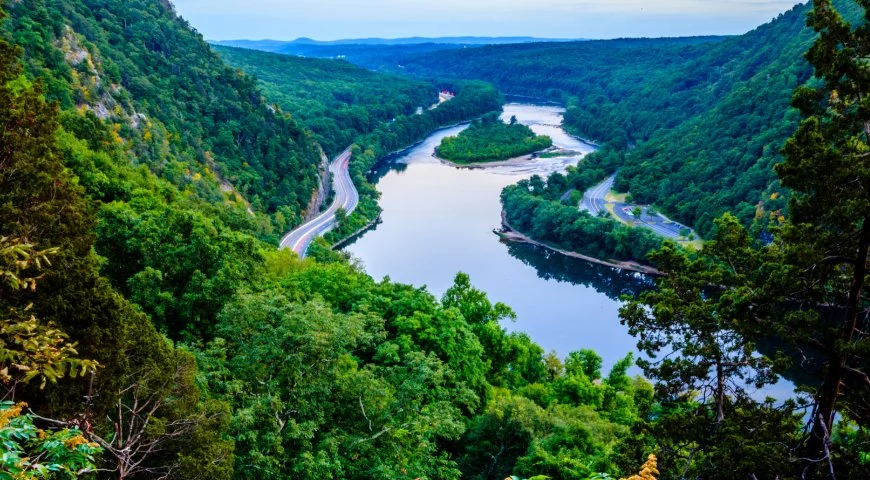 As your drone glides along the river, you'll see where states meet, and nature comes together. The flowing water against the dramatic cliffs is a mesmerizing sight. Flying over the Delaware Water Gap lets you capture the beauty of the region—rolling landscapes, the winding river, and the intricate details of the land. The park is a haven for nature lovers, and flying a drone adds a whole new level to enjoying its beauty.
Whether you're an experienced drone pilot or a beginner seeking an exciting location, Delaware Water Gap welcomes you with its varied landscapes and natural beauty. Just remember to check local rules for a safe and respectful flight, ensuring you capture the magic of this extraordinary destination.
7- Raystown Lake:
Raystown Lake in Pennsylvania is a fantastic spot for drone lovers. It's the biggest lake in the state and has wide stretches of water surrounded by pretty hills, making it perfect for flying your drone and exploring from the sky. The lake has sailboats, marinas, and beautiful spots along the shores that are great for capturing cool drone videos.
Fly your drone over the sparkling water to catch the calm and pretty views of this recreational spot. Whether it's the interesting shapes along the lake's edge or the overall beauty of the area, Raystown Lake is a promise of a wonderful and varied drone adventure for pilots in Pennsylvania.
Coordinates: 40.3925° N, 78.0325° W
8- Hershey Gardens: 
In the lovely town of Hershey, Pennsylvania, Hershey Gardens is a fantastic place for people who love nature and flying drones. It's part of Hershey Park, and it's like a beautiful garden filled with colorful flowers and funny-shaped plants that look like Hershey's Kisses.
Covering 23 acres, Hershey Gardens is perfect for flying drones. The gardens have all kinds of flowers, from roses to special and rare ones. Flying your drone here lets you capture all the pretty colors and patterns, making awesome pictures and videos.
One cool thing in Hershey Gardens is the Butterfly Atrium, a place where lots of butterflies fly around. Fly your drone in this magical space to catch the butterflies moving gracefully, adding a bit of magic to your drone footage.
Hershey Gardens also has a nice pond that reflects the scenery, changing displays with the seasons, and gardens with different themes. No matter if it's spring with lots of flowers, summer with greenery, or autumn with warm colors, each season gives a fresh and cool view for your drone photos.
When you're up in the air at Hershey Gardens, don't forget to show off the special plant shapes that look like Hershey's Kisses. They're like landmarks in the garden and a sweet nod to the town's chocolatey history.
Before you start flying your drone at Hershey Gardens, make sure to check the rules and follow them. Respecting the calm surroundings and the people enjoying the gardens makes it a good experience for everyone. To sum it up, Hershey Gardens is a super cool place to fly drones in Pennsylvania, blending nature's beauty, creative design, and a bit of chocolate charm.
9- Fairmount Park
Fairmount Park is the biggest public park in Philadelphia, with lots of open space for fun activities. It's like having two parks in one—East Park and West Park—split by the Schuylkill River. This massive park, covering 2,052 acres, has cool spots you might not notice right away. There's Concourse Lake, surrounded by wetlands and big, old forests—perfect for awesome drone videos.
And hey, there are some neat structures to check out, too! Make sure to see the awesome places at Hershey Gardens, like the Carousel House Farm, the Shofuso Japanese Garden House, and the old Stone Arch Bridge. And if you enjoy sculptures, take a look at Saint George and the Dragon and The Journeyer statues.
They're pretty awesome! Fairmount Park is not just big; it's full of surprises for drone adventures!
10- Valley Forge National Historical Park:
Nestled in the scenic landscapes of Valley Forge, this historical park offers vast open spaces and minimal obstructions, making it an ideal spot for drone enthusiasts. Capture stunning shots of the historic landmarks amidst the lush greenery. But remember as per law you need the permission for photography for drone flying.
Coordinates: 40.1011° N, 75.4224° W
Final Words:
Enjoy your drone flights in Pennsylvania! Each location, from Valley Forge National Historical Park to Hershey Gardens, offers a unique and beautiful experience. Whether you're soaring over waterfalls, exploring urban landmarks, or embracing nature, there's a story in every flight. Remember to follow local rules, care for the environment, and keep safety a priority. As drone technology advances, these places become dynamic canvases for stunning aerial photos. So, fly high, capture the beauty, and make sure the skies over Pennsylvania remain a wonder for everyone. Happy flying!